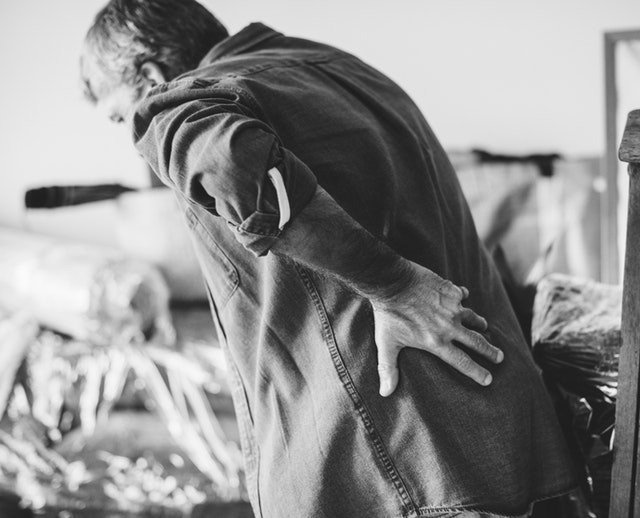 A number of our patients across our 3 Greater New Orleans chronic pain clinics suffer from chronic sacroiliac joint pain. Many suffer from chronic pain, don't know the source, and only discover that it's sacroiliac joint pain after our initial diagnosis.
Fortunately, our pain specialists have the expertise — and tools — to diagnose and treat this prevalent chronic pain symptom.
What is the sacroiliac joint?
The sacroiliac joint is a large joint located in the lower back and buttocks region. As a result, when pain originates from this area, the pain can radiate throughout your groin, abdomen, hip, buttock, or leg.
Sacroiliac joint injections — an effective treatment for this chronic pain issue
There are a number of ways to treat the symptoms of sacroiliac joint pain. However, one of the most effective ways we've seen over the years are sacroiliac joint injections followed by manual physical therapy. That's because these injections achieve several outcomes:
We place a numbing agent into the joint, which provides immediate relief.
The level of relief you experience from this numbing agent helps us identify if, in fact, the sacroiliac joint is the source of your discomfort.
Time-release cortisone is then injected, which will reduce any inflammation that does exist, which on many occasions provides long-term pain relief for our patients.
Physical therapy becomes more effective since the joint pain in reduced.
What can you expect during this procedure?
Our in-clinic physicians will numb the injection site with an anesthetic. We'll then use X-ray guidance to direct the needle into the sacroiliac joint. We'll then use several drops of dye to ensure the medication is injected directly into the joint only. We follow this with a mixture of numbing medication and anti-inflammatory cortisone.
The entire procedure takes no more than 30 minutes. You may or may not experience substantial improvement in the first few hours after the injection. This primarily depends on if the sacroiliac joint is your main pain source.
It is possible you may feel numbness in your leg for a few hours after the injection. Some patients have experienced a slight increase in pain as the numbing medication wears off and before the cortisone is effective. Ice is a good treatment option for this period.
Most patients experience improvement in their pain 2-5 days after the injection. Physical therapy should start 2-5 days after the injection. If 10 days have passed without any improvement, chances are improvement is unlikely to occur. At this point we'll discuss other treatment options.
Learn more about sacroiliac joint injections – and see if this is the best course of action for you — by scheduling a consultation at one of our three pain clinics in Marrero, Metairie, and Covington.