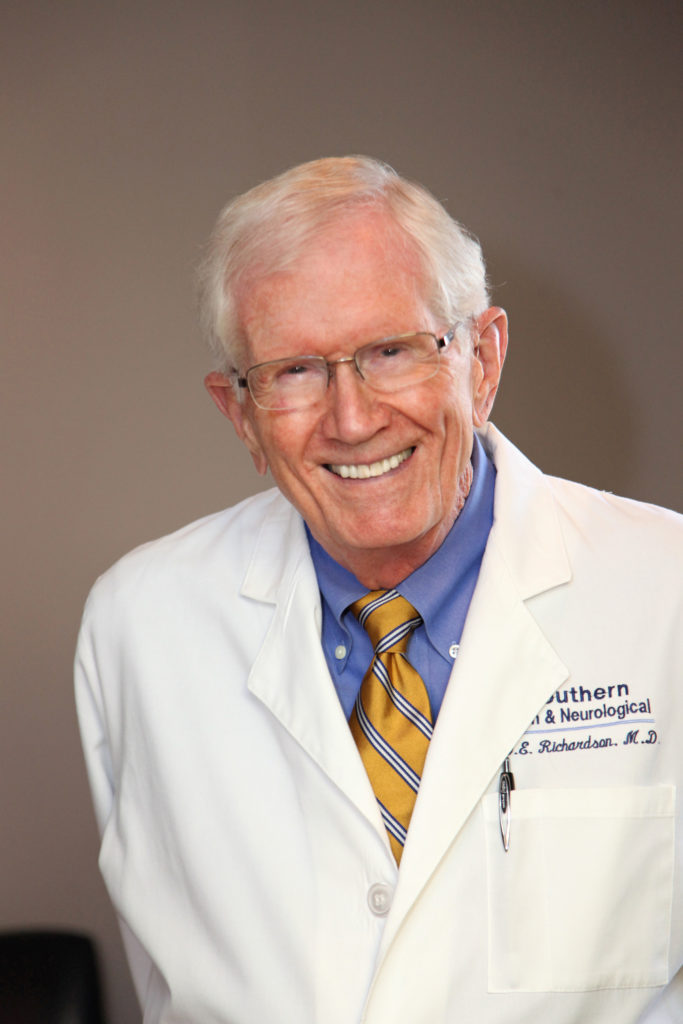 Donald E. Richardson received his M.D. from Tulane University School of Medicine, New Orleans, Louisiana. He completed his Neurosurgical residency at Tulane as well. Dr. Richardson was board certified by the American Board of Neurological Surgery and became a fellow of the American College of Surgeons. He remained at Tulane as Professor for the school of Medicine until he started a private neurosurgical practice. He later was a clinical Associate Professor at the LSU Scholl of Medicine –Neurosurgery. Dr. Richardson served as the Director of the Hotel Dieu Hospital Pain Treatment Center. Upon the close of the pain center, he returned to Tulane as Professor and Chairman of the department of Neurological Surgery. He was the Program Director of the Tulane Neurosurgery Residency training program until 2010. He then joined the team of providers at Southern Pain and Neurological.
Dr. Richardson is interested in functional and stereotactic neurosurgery and pain management. He is a pioneer in the field of brain stimulation for the treatment of chronic pain.
Dr. Richardson belongs to several societies, among them the American College of Surgeons, American Pain Society, American Society for Stereotactic and Functional Neurosurgery and the World Society for Stereotactic and Functional Neurosurgery, Association for Academic Surgery, International Association for the Study of Pain, the International Neurosurgical Society, Research Society of Neurological Surgeons, Royal Society of Medicine in London, and the European Society for Functional Neurosurgery. He has 55 publications in the general literature.